2016-2017 Mentorship Participants
2016-2017 UGD Research Mentorship Participants
Sameer Narain is a fourth year Film + Digital Media major. Born outside of D.C., he moved to California in 2006 and transferred to UCSC to study cinema and filmmaking. His interests range very widely, encompassing filmmaking at its grandest scale. His views on cinema stem from his attachment to the world, its people, and its art. He has a filmmaker's voice, and aspirations in developing his critical and creative habit in his courses. This mentorship will offer Sameer an opportunity to examine selected traditions of American filmmaking more closely, as well as guiding him to the cultural outlets that have supported film historically.
Jennifer Horne is a scholar of American cinema with research interests in the history of film circulation and exhibition, the representation of women's activism on screen, and the uses of film in international diplomacy during the Cold War. She writes about media citizenship, the history of institutional uses of film/video, media archaeologies, film exhibition histories, areas of film preservation and archiving that shape our understanding of film culture, and all aspects of these areas which touch gender and feminist history. Her publications include articles on nonfiction film and documentary film in The Moving Image and The Historical Journal of Film, Radio, and Television, and essays about the circulation of nonfiction media in Useful Cinema (Duke University Press, 2011), and Beyond the Screen: Institutions, Networks and Publics of Early Cinema (John Libbey, 2012) and The Documentary Film Reader (2015). Her expert commentary about early sponsored public health films was included in More Treasures from American Film Archives. Prof. Horne is on the editorial advisory board of Camera Obscura and has represented the Society for Cinema and Media Studies on the National Film Preservation Board since 2005.  
Project Summary:
Sameer Narain and Professor Horne will collaborate on three large projects that will directly support the work of the National Film Preservation Board. Based at the Library of Congress and composed of film industry representatives, film scholars, and artists, The National Film Preservation Board raises public awareness about the fragility of moving image material and seeks to preserve and protect U.S. moving image culture for the public. Each year the Librarian of Congress appoints 25 new film titles to be added to a growing list of works considered to be of historical and cultural value. Working together on several key tasks central to the annual exercise of nominating films to the National Film Registry, Sameer and Prof. Horne will focus on three research projects, two designed to help reach the public about titles that have already been selected to the registry and one that examine patterns of nomination within the board's history. To achieve the latter, this partnership will need to work with librarians and data analysts. While they are working on these projects they will also lay the groundwork for a creative project that might better help the public understand the risk of not preserving our moving image history.
-----------------------------------------------------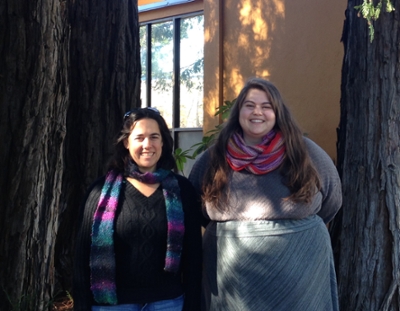 Lara Loesel is a third-year first-generation college student. A Feminist Studies major (Culture, Power, and Representation) and Latin American Latinx Studies (LALS) minor, Lara's research interests include the intersection of race/Indigeneity, gender, and sexuality in the Andes, her ancestral homeland. Lara is also a certified interpersonal violence peer counselor, former Merrill Representative for UC Santa Cruz's Student Union Assembly (SUA), and queer/transgender youth mentor in the San Francisco Bay Area.
Jessica Taft is an Associate Professor of Latin American and Latino Studies.  Her research focuses on the political lives of children and youth in North and South America.  She is interested in the role of young people in social change and the complex relationship between political cultures, identity narratives, and social movement practices.  Her first book, Rebel Girls: Youth Activism and Social Change Across the Americas (NYU Press, 2011), is an ethnography of teenage girl activists in five cities in North and South America.  She has also published on a range of topics related to youth politics, including articles on "girl power" discourses, girls' organizations and ideas about the public sphere, peer-driven political socialization amongst activist youth, and youth activists' concepts of democracy.  She is currently working on a book manuscript that focuses on intergenerational collaboration in the Peruvian movement of working children.
Project Summary: 
We are launching a new research project that seeks to map the current landscape of opportunities for children and youth (under the age of 18) to participate in municipal government across the Américas.  We will be building a database of children's councils and children's participatory budgeting programs in major cities throughout the region in order to identify major trends and patterns in how cities are seeking to incorporate young people into formal politics.  The database will identify how youth are selected and/or elected for participation, the kinds of power and authority they are granted, and the size, strength, and institutional permanence of the programs.  The database will be used to explore the macro-level trends in children's political inclusion in the region and will guide case selection for a future multi-sited in-depth analysis of whether and how activist children and youth are able to use these programs to accomplish their political goals, the function of such programs in managing youth dissent, and the kinds of youth political subjectivities generated by different types of participatory programs. 
-----------------------------------------------------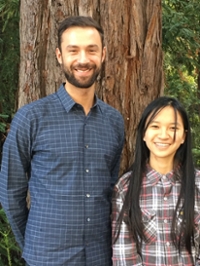 Sabrina Tran is a third year linguistics student from Santa Rosa, California. She is a second-generation college student from refugee parents. Realizing her parents' efforts to successfully put her and her sister through college, Sabrina tries her hardest in school to repay her parents for the opportunities given to her. Her academic interests include syntax, semantics, and the social and cultural application of linguistics. Sabrina's long-term academic goal is to eventually achieve a PhD in linguistics, so this program will provide an invaluable learning experience to her towards such ambitions. As a career, she's interested in becoming a researcher, a forensic linguist, or an educator, preferably a high school linguistics teacher, as Sabrina's goal is to impact people's lives and change perspectives by doing what she loves just like her professors have done for her.
Maziar Toosarvandani is Assistant Professor of Linguistics. After receiving a PhD from UC Berkeley in 2010, he was a visiting faculty member at UCLA and MIT before joining the linguistics department at UC Santa Cruz in 2013. His research in syntax and semantics explores how languages vary in the sentence structures they can have and in the meanings they can express with those structures. He conducts fieldwork on Northern Paiute, a language of the western United States, and on Santiago Laxopa Zapotec, a language of Oaxaca, Mexico; he also maintains an interest in Persian and other Iranian languages. His articles have appeared in Language, Linguistic Inquiry, Natural Language and Linguistic Theory, and the International Journal of American Linguistics, among other venues.
Project Summary:
Many, though not all, languages restrict possible combinations of arguments (subject, direct object, indirect object) based on certain semantic features, such as person and animacy. The Zapotec languages of Oaxaca, Mexico do this in a particularly spectacular fashion, drawing on elaborate distinctions in person and animacy, as well as formality, age, humanness, and divinity. We will investigate these person-animacy effects in Zapotec, first by constructing an annotated bibliography of linguistic resources for these languages. We will use this bibliography to identify resources for individual languages that describe the distinctions they make and how these shape the combinations of arguments that are or are not allowed. At the end of the project, we will have a better understanding of the grammatical source in Zapotec for these person-animacy effects, and why some languages exhibit them while others do not.
-----------------------------------------------------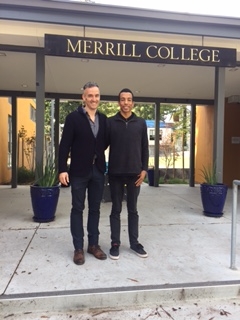 Braden Fairweather is a fourth year majoring in History and Legal Studies with a minor in Politics. He was born and raised in Los Angeles County in Southern California and is the fifth of six children. Braden's areas of interest include legal theory and civil liberties litigation, strategies of economic progress and empowerment, the role of politics in international trade and investment, and social and political theory with special interest in transitions, revolutions, and reactionary politics.

Braden has been involved on campus with the Brain Mind and Consciousness Society, the UC Santa Cruz Pre Law Chapter of Phi Alpha Delta Law Fraternity International, and has held numerous student positions including that of University Guide. He has also been involved in the local Santa Cruz community volunteering, advocating for public rights, and interning at a local non-profit law clinic. Braden recently interned with a committee of the California State Assembly through the UC Center Sacramento program and during the winter quarter Braden will be interning in Washington D.C. through the UCDC program to continue his professional exposure as he prepares for law school.
Roger Schoenman earned his Ph.D. from Columbia University in 2005 and holds an M.Sc. in Philosophy from the London School of Economics. He was a fellow at the Harriman Institute at Columbia University during the 2006-2007 academic year and a fellow of the American Council of Learned Societies in 2006. He has been a member of the Politics Department at UCSC since 2005. Prof. Schoenman's work explores the varieties of capitalism in the post-socialist countries.  In 2014 he published a book titled Networks and Institutions in Europe's Emerging Markets (Cambridge University Press, 2014), that examines the impact of party systems and cleavages, business-elite origins, and the structure of business networks on institutional development in the evolving market democracies of the post-socialist area. More recently, his work has turned to the emergence of populist and far right parties as a political force in the post-socialist area and their impact on further economic development.

Project Summary:
Braden and Professor Schoenman will be exploring the way that populist governments in Poland, Hungary, Slovakia and Romania are shaping the relationship between their countries and the global economy. Specifically, they will be researching the way that these governments approach foreign direct investment (FDI), a type of foreign investment that serves as both a critical source of funds in developing economies but is also seen by some as a form of undesirable foreign influence and exploitation.
-----------------------------------------------------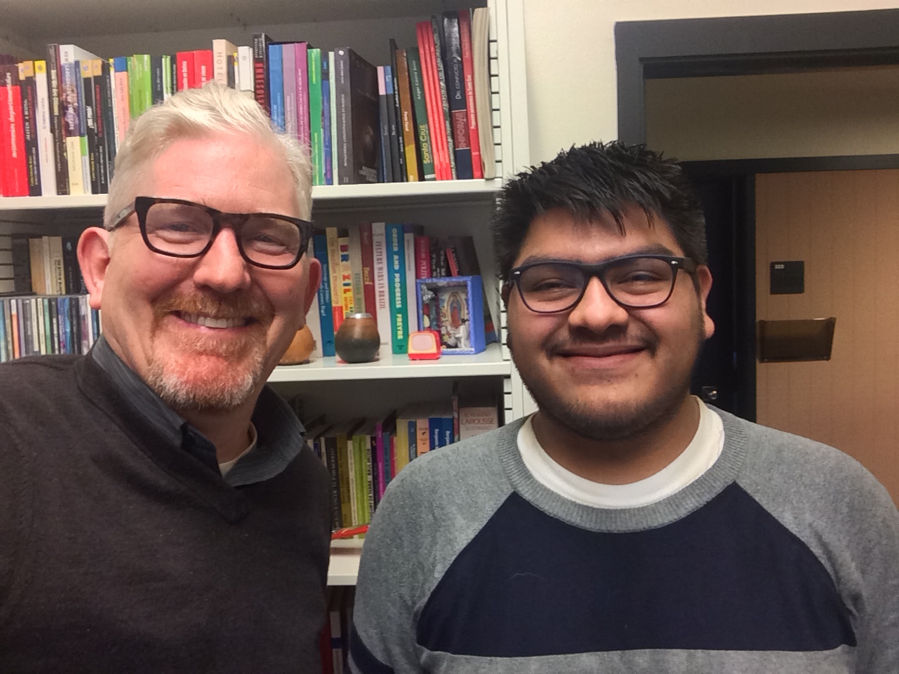 Jordie Conde is a fourth year double majoring in Politics and Latin America and Latino Studies. Originally born in Mexico, he migrated to Los Angeles with his family at the age of seven. A first generation college student, Jordie most recently graduated from Cerritos College with an Associate's Degree in Political Science. During his time there, he competitively competed in the Speech and Debate team where he excelled in Impromptu and won multiple recognitions. His academic focus now includes problems in Latin America, the Left Turn, and the political relations between the region and the United States as courses in both fields have broadened his scope on political relation between the two. Additionally, his concentration in Politics is political theory as his research focuses on how modern theory can be currently applied in the 21st century and moving forward. Karl Marx, Thomas Hobbes, Niccolò Machiavelli are among his favorite theorists. He is hoping to continue his higher education in graduate school with the hopes of one day going into academia or counseling. 
Kent Eaton is a professor in the Politics department at U.C. Santa Cruz, where he teaches courses on comparative politics, political economy, comparative methods, and Latin America.  In recent years, his research has explored the causes and consequences of the left turn in Latin America, focusing especially on the Andean subregion. He is the author of a number of books on Latin America, including most recently Territory and Ideology in Latin America: Policy Conflicts between National and Subnational Governments (Oxford University Press, 2017). Prof. Eaton received the Golden Apple Teaching Award in 2008.
Project Summary:
Our research focuses on the so-called Left turn in Latin America, a remarkable political trend that lasted for nearly two decades and that generated an enormous amount of scholarly interest. Considering recent events in Argentina, Brazil, Ecuador, and Venezuela, the left turn appears to have now reached its limit as the political pendulum swings back to the right. Our research will seek to answer a number of timely questions about this contemporary moment in Latin America. First, why has the Left turn come to an end? What are the leading causes of the apparent turn to the Right in the region?  Second, now that right-of-center governments have re-asserted their control over executive and/or legislative institutions, how are they governing and what does this mean for the region? One of our central objectives is to document the performance of the region's newest right-leaning governments, including in Brazil under President Michel Temer and Argentina under President Mauricio Macri. Inspired by literature on the Left turn, which generated sophisticated typologies that helped to make sense of important variation among left-leaning governments, our goal is to begin to identify variation among the right-of-center governments that are now returning to power.
-----------------------------------------------------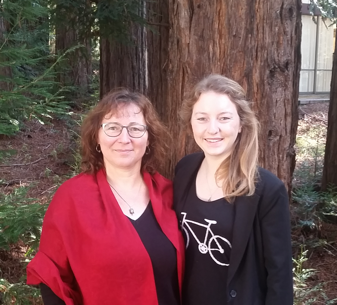 Emily Lacock-Stimmann is a second-year cognitive science major with an emphasis on Linguistics. She is very interested in how people learn and use languages, especially the mental and cerebral aspects of the language acquisition process. She was raised in Davis, California and completed her K-12 education in a Spanish-immersion program, speaks Spanish fluently and has enjoyed her trips to Costa Rica and Nicaragua. She is a Resident Assistant for Merrill College and really likes working with students from a variety of backgrounds, with diverse scholarly interests. It is both a demanding and personally rewarding position.  She plans to continue to graduate school in Cognitive Sciences.
Zsuzsanna Abrams is an Associate Professor in the Department of Languages and Applied Lingusitics. She earned her Ph.D. in Second Language Acquisition and Teaching.  Her research and teaching focus on applied linguistics with a special focus on development in German as a foreign language, on writing in a second language, computer-mediated communication and pragmatics. Her research has been published in the Modern Language Journal, Computer Assisted Language Learning, and System among other peer-reviewed journals.
Project Summary:
 For this research project, Emily and I will review, organize and summarize research on the use of authentic materials in second / foreign language pedagogy. Its possible uses include teaching vocabulary, grammar, pragmatics, reading and writing skills, developing the ability to listen for gist or for detail in real-world communication, just to name a few skills. The unique potential of authentic materials to present all of this information in culturally situated ways cannot be underestimated. However, research remains surprisingly limited in this area. Studies are siloed enough that research on the different skill areas (e.g., vocabulary, grammar) do not overlap, and their focus is mostly on the development of the skill via one teaching method versus another (or in one language learning context versus another), instead of an analysis of the source materials and their effect on learning outcomes. We hope to explore this issue together with the support of this research fellowship.
-----------------------------------------------------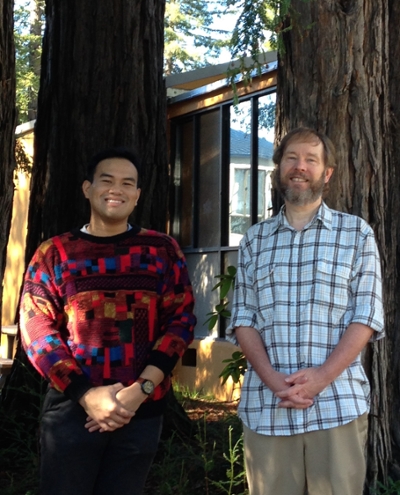 Jun Zafra is a second year transfer Cognitive Science major from Union City, California. He
was born in Manila, Philippines and is the youngest sibling of his family. His academic focus
emphasizes on artificial intelligence and human computer interactions. He has run research
experiments concerning the current methods of testing and the over-reliance of technology.
Jun's research seeks to discover better alternatives in today's world in order to change it for
the better. Jun's interest in the arts prompted him to collaborate on the Collective Museum
project where he worked with Harrel Fletcher, Molly, Sherman, and Nolen Calisch of the
Institute of Arts as well as the Curatorial Practices class led by Shelby Graham in order to
reform the University of California, Santa Cruz campus as one of the largest outdoor museums
in the world. The project urges others to re-innovate the relationship between museums and art
as separate entities and not as a codependency of each other.

Much of Graeme Smith's research centers around properties of red giant stars within the Milky Way galaxy: their physical evolution, their chromospheric
activity and mass loss, and what they can tell us about the chemical enrichment
history of the Galaxy. Part of his research has been directed towards the
study of abundance differences among stars within globular clusters, which are
ancient stellar systems that formed at a time when the process of chemical
enrichment was just commencing within the Milky Way galaxy. Professor Smith
also has an interest in the history of Lick Observatory.

Project Summary:
Mr. Zafra and Prof. Smith plan to work on subjects concerning the history and
sociology of professional astronomy. Two topics are of particular interest.
The first is the history of Lick Observatory (the observatory of the University
of California) in the first two decades since its foundation in the 1880s. We
wish to elucidate trends in U.S. history, as well as in U.S. industrial
and scientific development, that contributed to making the establishment of the
first permanently staffed mountain-top observatory a reality. The goal is to
to try place the origin of the observatory into a larger historical context
beyond the confines of astronomical history alone.
A second topic of interest concerns changing trends in the authorship of astronomical
publications. Multi-author research papers comprise most of the literature in refereed
astronomical journals. Our goal is to document how the number of authors per paper has been
changing with time in a variety of journals, and to use these statistics to identify various
factors that have been driving this evolution. The overall aim is to study the ways in which
professional astronomers have become increasingly collaborative, and how different astronomical subdisciplines are facilitated by collaborations of various sizes.
-----------------------------------------------------
Blanca Lily Bastida is a first-generation Mexican American and one of four daughters from Lodi, CA, a small agricultural town. Her identity as a first-generation women of color has influenced her concentration in social psychology and education; more specifically, she is interested in addressing the achievement gap in our education system. She is a senior majoring in Psychology and minoring in Education. She is currently the Vice Chair of Merrill Student Government, where she creates an inviting community for new and continuing students. She hopes to become a kindergarten teacher to help shape future generations of social justice and community leaders. Blanca wants to pursue education reform and change policy to be more culturally responsive to the strengths and challenges of our diverse communities. She would like to personally thank Dr. Rebecca Covarrubias for her guidance and mentorship. 
Dr. Rebecca Covarrubias is an Assistant Professor of Psychology and Director of the Culture and Achievement Collaborative. As a social-cultural psychologist, she examines how delegitimizing and learning contexts undermine educational, social, and mental health outcomes for marginalized students, and how culturally-grounded interventions received can reverse these effects. Dr. Covarrubias earned her Ph.D. in Social Psychology at the University of Arizona in 2012.
Project Summary:
Sponsored by the Hispanic Serving Institute MAPA Grant at UCSC, the project examines how Latino students perceive and use resources on campus that aim to support students in the areas of advising, writing, math, and sense of belonging. Student participants are invited to share their experiences on campus through focus group interviews. This project is run by students for students. Lily, along with her research team, will recruit and interview students, transcribe interviews, analyze findings, and compile a report to share with interested audiences on campus. The findings from this student-led research can offer important insights on the campus experiences of diverse students and on recommendations for improving their experiences.