2015-2016 Mentorship Participants
2015-2016 UGD Research Mentorship Participants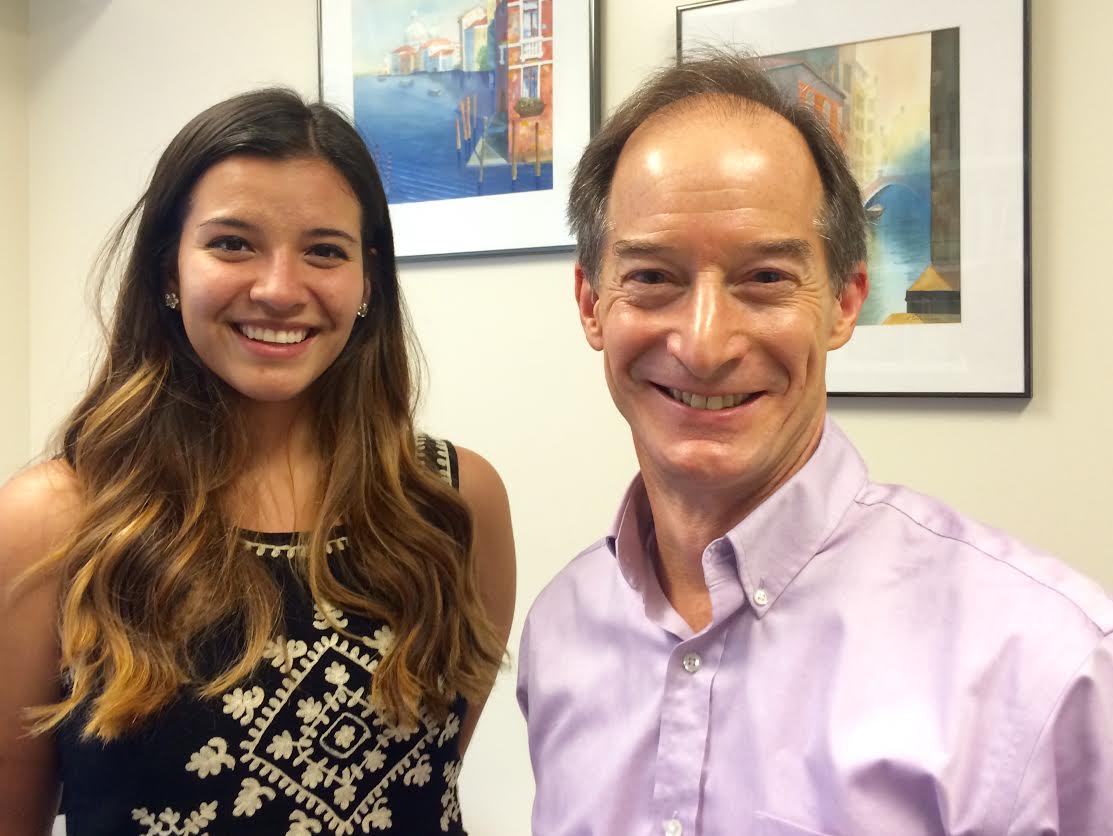 Jasmin Aleman is a third year majoring is Philosophy with a minor in Politics. She was born and raised in the Coachella Valley in Southern California. She is the second oldest of five children and a first generation student. A believer in human rights, Jasmin has been raising money to build wells in Nepal and finding shelter for the homeless. She is also a part of Ethics Bowl at UCSC, which is the philosophy debate team that tests ethical theories through moral dilemmas. Jasmin was awarded the UCSC Blum grant for her research on the barriers that homeless veterans face in the Santa Cruz County. Her research on homeless veterans has made her an advocate for public policy in housing programs, such as Supportive Services for Veteran Families at the Homeless Services Center. Jasmin is interested in the U.S. military justice system and the ethics behind what the U.S. is doing abroad and domestically. Later this year she will be studying abroad in Tokyo, Japan studying Global and International Studies at Meiji Gakuin University and interning at the United Nations Refugee Agency in Tokyo. She is hoping to apply to law school to pursue her career as a district attorney and eventually become part of the JAG corps.
Daniel Wirls is a professor of Politics and was chair of the department from 2005 to 2010 and 2013-14. He received his Ph.D. in Government from Cornell University and has been teaching at UCSC since 1988. 
Daniel's research spans American political history, from the debates at the Constitutional Convention to the latest developments in military policy. His most recent book is The Federalist Papers and Institutional Power in American Political Development (Palgrave MacMillan, 2015). H
e teaches courses on military policy, the history of the separation of powers, Congress, as well as a large introductory course. He is a winner of two teaching awards at UCSC, one from the Division of Social Sciences and another from the Faculty Senate's Committee on Teaching.

Summary of the Project

"Supporting the Troops: The Politics and Policies behind the Veterans Administration Budget"
From 2001 to 2013 the VA budget grew faster than the budget for the wars and Department of Defense. The American public is largely ignorant of the vast sums being spent on veterans (it is the second largest department budget, next to and separate from the Pentagon's). And the news tends to report only the problems with veterans' care. But the sources of the rapid and mammoth growth in the VA budget are not simply reducible to the effects of the post 911 wars. This project begins from the hypothesis that, as with the Pentagon, during these years Congress and the president were rapidly increasing the VA budget because it was both good politics and political dangerous to oppose. And as with the rapid increase in Pentagon spending, the VA was not equipped to handle it efficiently. This project examines and traces the sources of budgetary growth via primary sources, including government reports and data.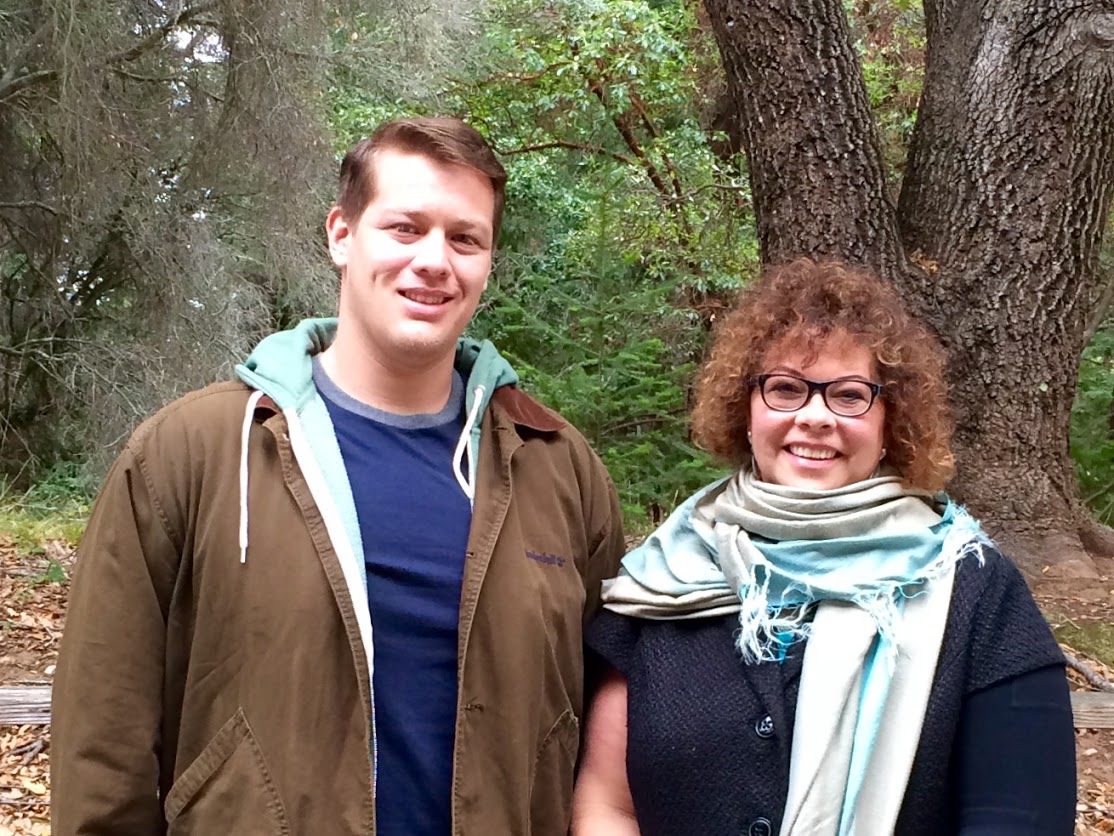 Omar Paz Jr.
is a first year transfer LALS/Sociology combined major from Sonoma, California. He is a first generation college student and Latino born in the U.S. to a Californian mother and immigrant father from Michoacán, México. Omar recently graduated from Santa Rosa Junior College (SRJC) with Associate's Degrees in Sociology, Social and Behavioral Sciences, and Environmental Studies. His academic focuses include immigration, diverse social movements, and governmental reform. He has had extensive experience in student government and community activism having served as Student Body President and Student Trustee at SRJC, President of the Student Senate for California Community Colleges representing over 2.1 million community college students at the state level, and as an appointee to a 21 person, 1.5 year long task force in Sonoma County addressing Sheriff's policy reform, community engagement and healing, and justice following the the shooting of 13 year old Andy Lopez who had a BB gun mistaken for an AK-47 assault rifle by a Sheriff's deputy and was killed as a result. He is currently interning at the Santa Cruz County Day Worker Center through UCSC's Everett Program and plans on attending graduate school to pursue nonprofit management and immigration, education, and law enforcement policy reform. 
Dr. Gabriela Arredondo is a professor in the Latin American & Latino Studies Department.  She is the author of

Mexican Chicago: Race, Identity and Nation, 1916-1939

(Illinois, 2008) and co-editor of

Chicana Feminisms: A Critical Reader

(Duke, 2003).

 

Current research projects include a history of pro-immigrant organizations and a comparative project on historical constructions of racial mixing.  The Organization of American Historians elected her to serve as Distinguished Lecturer, and she won a Golden Apple Teaching Award in recognition of her passion for teaching.


Summary of the Project
For this project we will be conducting research on the history of multiracial social movements and prominent civil rights figures, organizations, and advocacy groups in the United States during the 20th century. Our research will be crucial to developing a book manuscript with chapters analyzing a various social movements and civil rights organizations in which multiracial coalitions were central to the work they did. Organizations being researched include the Mexican American Legal Defense and Education Fund (MALDEF), United Farm Workers (UFW), League of United Latin American Citizens (LULAC), National Association for the Advancement of Colored People (NAACP), and other associations with legacies of ethno-racial cooperation that have accomplished or supported significant social advancements for historically excluded populations. We will be conducting archival research, literature reviews, and using a cross-disciplinary framework to analyze the historical constructions of racial mixing as well as the main struggles and accomplishments of these organizations.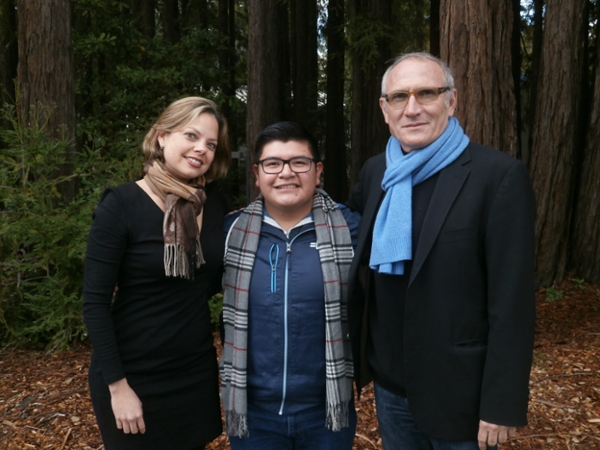 Héctor González Rodas
was born in Retalhuleu, Guatemala, and immigrated to California when he was ten years old. He is the oldest of four children and the first in his family to attend college. As an undocumented student, seeing the struggles and sacrifices his parents have made for him have motivated Héctor to take on every opportunity that comes his way. He is a senior majoring in Spanish Studies with a concentration in Literature and Culture. Since his freshman year, he has had the opportunity to work as a mentor, advisor, and tutor for many students; his dedication and passion for guiding and empowering students is to help them achieve their academic and lifelong goals. He knows that he will be able to gain crucial learning experience through this program, as his overall academic goal is to obtain a Ph.D. in Spanish Literature. Ultimately, he wants to become a professor and make an impact on students' lives, just as many professors within the Spanish Department have done for him. He would like to personally thank Profesora Vanessa Fernández, Profesor Jordi Aladro-Font, and Profesora M. Victoria González-Pagani for the encouragement and support they have provided Héctor during his time at UCSC.
Profesor Jordi Aladro-Font of Literature  works in XVI and XVII centuries Spanish Lite. Spanish mysticism; theory and historical developments of imagery in the Middle Ages to the baroque period; Renaissance and baroque Hispanic literature; Italian ideas in the Spanish Renaissance; Cervantes. His selected publications include 2012 Fray Blas y Verdú, San Raimundo de Peñafort y La Conversión de Santa María Magdalena; 2009 Pedro de Chaves, Libro de la Conversión de Santa María Magdalena. Barcelona; 2003 Cartes Inédites de Joan Amades entorn de les Xiografies Gironines. Girona: Ajuntament de Girona; 1998 Pedro Malón de Echaide. Vida y obra de un predicador. Pamplona: Principe de Viana; 1996 "Maria Magdalena, guía de pecadores: Fray Luis, Malón, Lope de Vega." Anuario de Letras. XXXIV; 1997 Homenaje a Luis Monguió, Newark (Delaware), Juan de la Cuesta; 2002-03 Genealogies of Displacement, Nuevo Texto Crítico, Stanford University.
Vanessa Marie Fernández completed her PhD in Hispanic Languages and Literatures from the University of California, Los Angeles in 2013. She has been a lecturer at Rice University in Houston and an Assistant Professor of Spanish at Duquesne University in Pittsburgh. Currently, she is a Visiting Assistant Professor in the Literature Department at the University of California, Santa Cruz and will begin her new position as Assistant Professor of Spanish at San José State University in Fall 2016. Her book project, "Bridging the Atlantic: Debating Modernity Across Argentine, Mexican, and Spanish Literary Magazines (1920-1930)," argues that print culture generated a complex network of exchange amongst avant-garde movements that sheds new light on the development of Latin America and Spain's post-colonial relationship during the 1920s. Scholarship has primarily evaluated these publications as sites of national formation, but this book demonstrates that journals, magazines, and newspapers created a porous cosmopolitan imaginary where borders were constructed, deconstructed, and redrawn.
Summary of the Project
For this project, we are conducting archival research on 1920s journals, newspapers, and magazines from Spain and Latin America to understand a complex postcolonial relationship that oscillates between tension and solidarity. This research on individual publications such as La voz nueva (Mexico), Alfar (La Coruña), and El Estudiante (Salamanca-Madrid) is part of a larger book project entitled "Bridging the Atlantic: Debating Modernity Across Argentine, Mexican, and Spanish Literary Magazines (1920-1930)". Studying the way debates about nationalism, education, the purpose of literature, and the Avant-Garde emerged in the literary press across Spain, Mexico, and Argentina, our work outlines a concrete triangular network of cultural exchange between these nations. On one hand, our work inquires into experimentation with vanguard aesthetics and ideological debates that created a network that enriched and complicated aesthetic and cultural developments on both sides of the Atlantic during the early twentieth century. On the other, by "bridging the Atlantic," our research seeks to transcend longstanding divisions within Hispanism in United States Academia that posit Latin American Studies against Peninsular Studies and vice versa. We find that breaking barriers and focusing the intersections between Spanish and Latin American fields of cultural production generates rich and exciting opportunities for both scholarship and pedagogy in our field.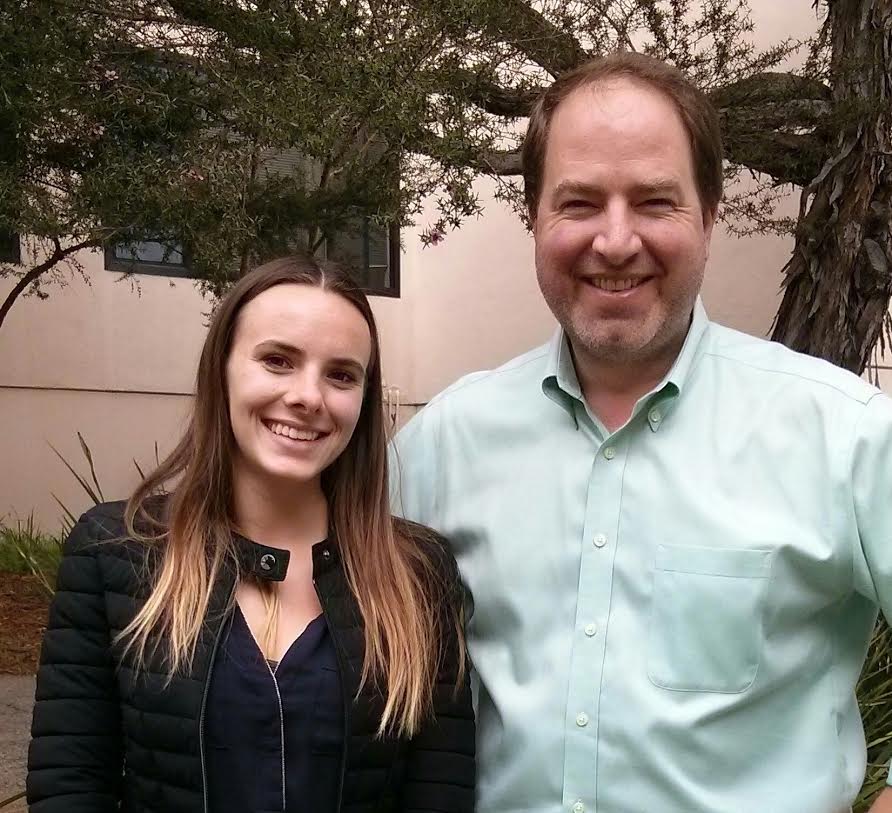 Born in Austin, Texas,
Brittany Young
lived overseas throughout her life before starting University at UC Santa Cruz in 2014.  She is currently a second year student majoring in Politics and Physics with an academic focus on where Technology and Policy intersect. She recently finished an internship in Dresden, Germany for Government Relations at the worlds first full-service semiconductor foundry, GLOBALFOUNDRIES. She enjoys traveling overseas frequently and was excited to be in Greece over the summer when the Banks shutdown.
Benjamin L. Read
is an Associate Professor of Politics at UC Santa Cruz. His book, Roots of the State: Neighborhood Organization and Social Networks in Beijing and Taipei (Stanford University Press, 2012) used surveys, interviews, and participant observation to compare the ways in which constituents perceive and interact with the urban administrative structures found in China, Taiwan, and elsewhere in the region. With Diana Kapiszewski and Lauren Morris MacLean, he is coauthor of Field Research in Political Science: Practices and Principles (Cambridge University Press, 2015). He edited Local Organizations and Urban Governance in East and Southeast Asia: Straddling State and Society (Routledge, 2009), also on the role of state sponsored organizations, and has published research on civil society groups as well, including China's nascent homeowner associations. His articles have appeared in the Journal of Conflict Resolution, Comparative Political Studies, the China Journal, the China Quarterly, the Washington Quarterly, and several edited books. He earned his Ph.D. in Government at Harvard University in 2003.
Summary of the Project
This project explores urban democracy in Taiwan. In particular, it examines the workings of city councils in Taipei, Kaohsiung, and elsewhere. Council members are elected every four years in free and open elections. But to what extent do they hold mayors and city governments accountable through mechanisms like hearings and budget oversight? In what sense does their work, often focusing heavily on favors to individual households through constituent service, constitute a form of representation? In addressing questions like these, the project aims to understand both the value and limitations of local democratic institutions.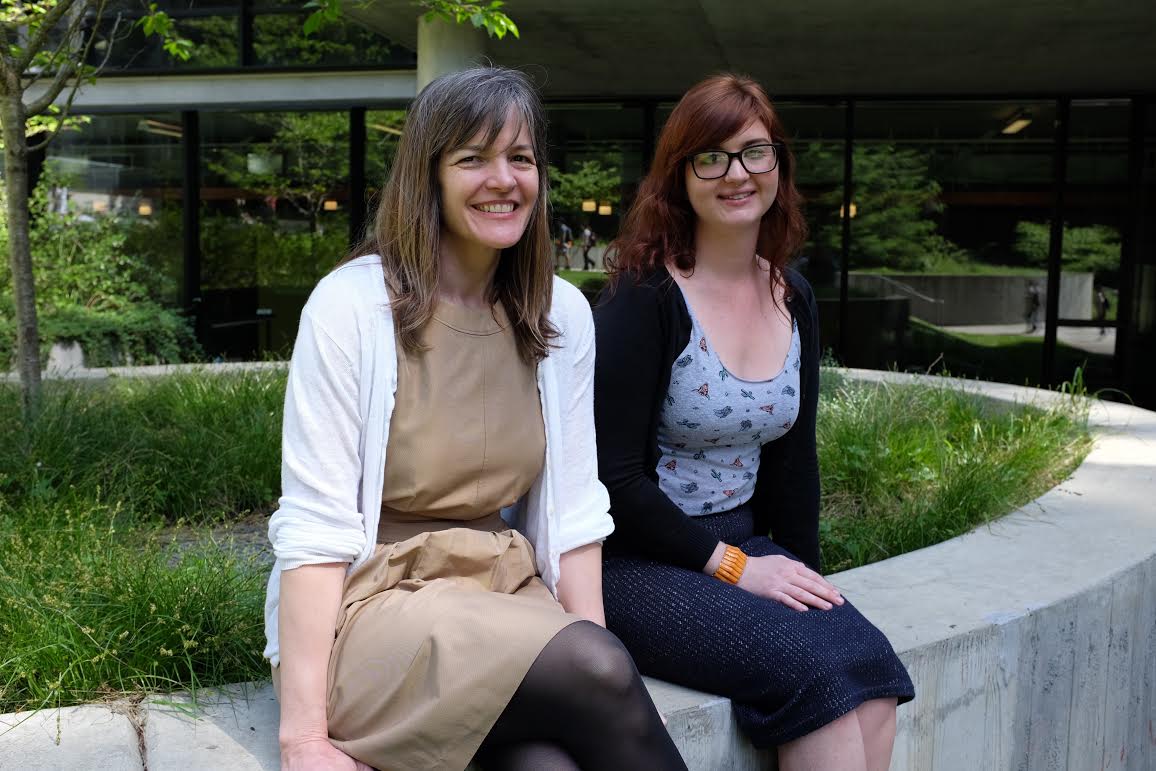 Erin Edwards is a fourth year transfer student in the History of Art and Visual Culture program who plans to pursue a graduate degree in visual cultural studies. Her research interests include postcolonial and diaspora studies explored in contemporary visual culture, tracing the transformation of urban and suburban street-facing architecture in relation to community life. Erin has conducted research previously into architecture and use of space in Vietnamese neighborhoods in the United States after the fall of Saigon in 1975. In her studies, she hopes to gain a deeper understanding of the politics of migration and citizenship in film and media.
Jennifer Horne's area of expertise is nontheatrical film and media, with an emphasis on the history of the factual film in social and institutional contexts.  Her research interests span media citizenship, the history of institutional uses of film/video, media archaeologies, film exhibition histories, areas of film preservation and archiving that shape our understanding of film culture, and all aspects of these areas which touch gender and feminist history. Her publications include articles on nonfiction film and documentary film in The Moving Image and The Historical Journal of Film, Radio, and Television, and essays about the circulation of nonfiction media in Useful Cinema (Duke University Press, 2011), and Beyond the Screen: Institutions, Networks and Publics of Early Cinema (John Libbey, 2012) and The Documentary Film Reader (2015). Her expert commentary about early sponsored public health films was included in More Treasures from American Film Archives. Prof. Horne is on the editorial advisory board of Camera Obscura and has represented the Society for Cinema and Media Studies on the National Film Preservation Board since 2005. 

Summary of the Project
The project explores the scholarly literature of civic membership in the American Progressive-Era contexts of immigration, labor, and public education. ​Together we are working to create a critical biography that will help us to establish the parameters of analysis used to describe sites of mass spectatorship in cities such as Cleveland, Detroit, and San Francisco and in which the legal category of "citizen" was employed as a basis for inclusion or exclusion. We are looking beyond the spheres of electoral politics and war campaigns to examine where the spectator-citizen was created and for what purposes and to what community ends. This research is primarily historical but will explore theoretical realms for the purposes of understanding how exactly broader conceptual markers established both the parameters of the visual and the conception of the citizen. The research will ultimately be incorporated into the first chapter of Jennifer Horne's new book, Civic Cinema, which will be published by the University of Illinois Press.
---
Save
Save
Save
Save
Save