2013-2014 Mentorship Participants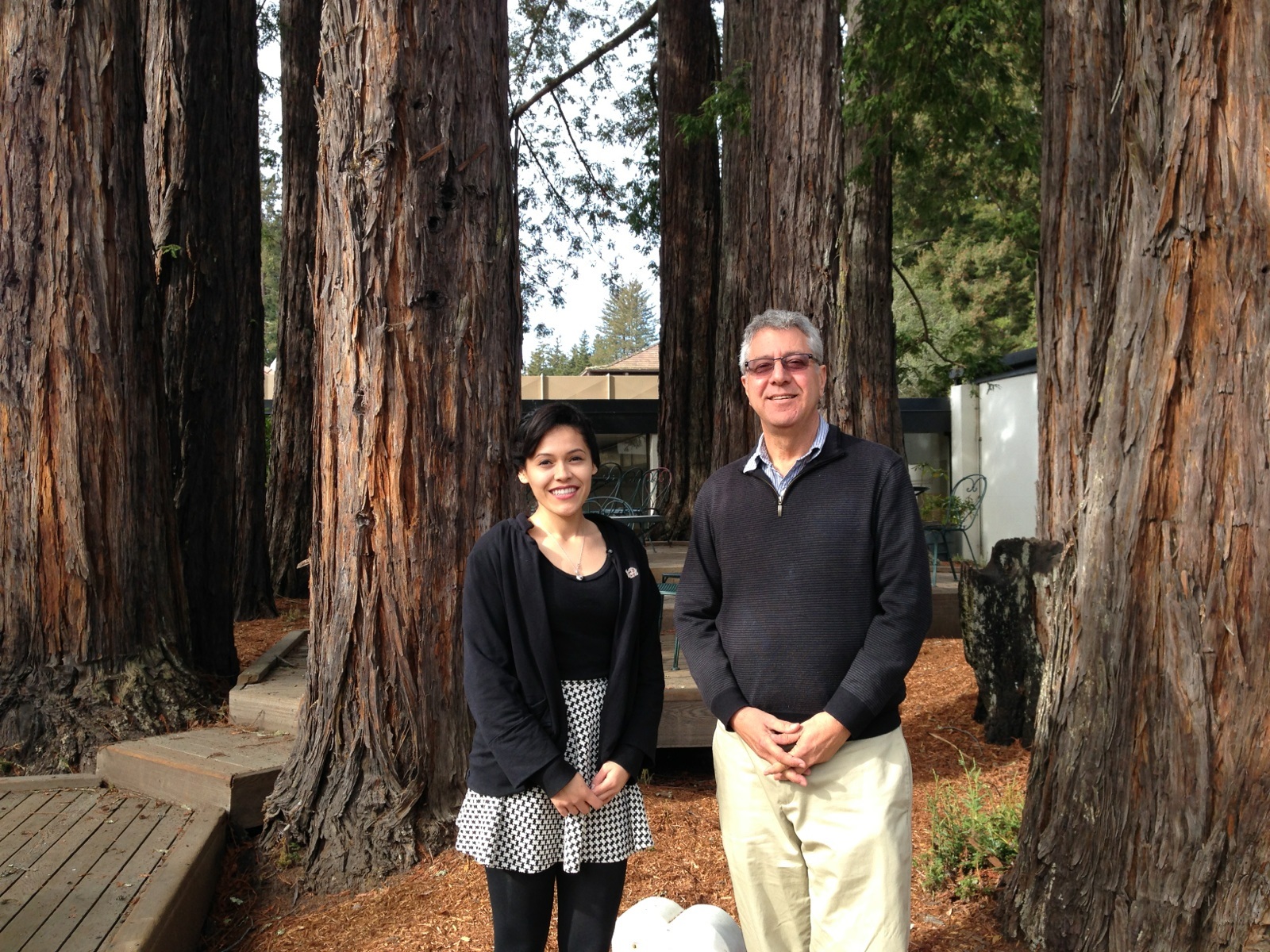 Sonia Lizama is from San Bernardino, CA. She is a fourth year, graduating in June 2014 with a B.A in History with a concentration in the Americas and Africa. Her primary interest is the United States during the 20th Century, especially the Civil Rights Movement. Her love of activism and human rights came into play in 2012, when she went on a literacy brigade to El Salvador with the Committee in Solidarity with the People of El Salvador (CISPES). Her trip to El Salvador helped strengthen her love for education and for listening to historical narratives of people that often get excluded from of history. She is also a member of Lambda Theta Alpha Latin Sorority, Incorporated, which is a support system for women pursuing higher education. After graduating from UCSC, she plans to go to graduate school to become a professor of History, and she would like to return to El Salvador to continue working with the communities there.
David Brundage is a professor of History. He is the author of The Making of Western Labor Radicalism: Denver's Organized Workers, 1878-1905 and a co-author of Who Built America? Working People and the Nation's Economy, Politics, Culture & Society.  His most recent book, Irish Nationalists in America: The Politics of Exile, 1798-1998, is forthcoming from Oxford University Press.  His research and teaching interests include U.S. labor and immigration history, as well as the history of the Civil Rights Era.
Summary of Project
"Northern Ireland, Irish America, and the Black Freedom Struggle: Parallels and Connections, 1968-98" will focus on the impact of the African American freedom struggle on (1) the Catholic civil rights movement in Northern Ireland and (2) Irish Americans working to support the Northern Irish civil rights and nationalist movements in the era of the so-called Northern Irish Troubles (1968-98). Sonia will construct an up-to-date bibliography of the secondary literature and conduct research in Northern Irish and American newspapers from the period.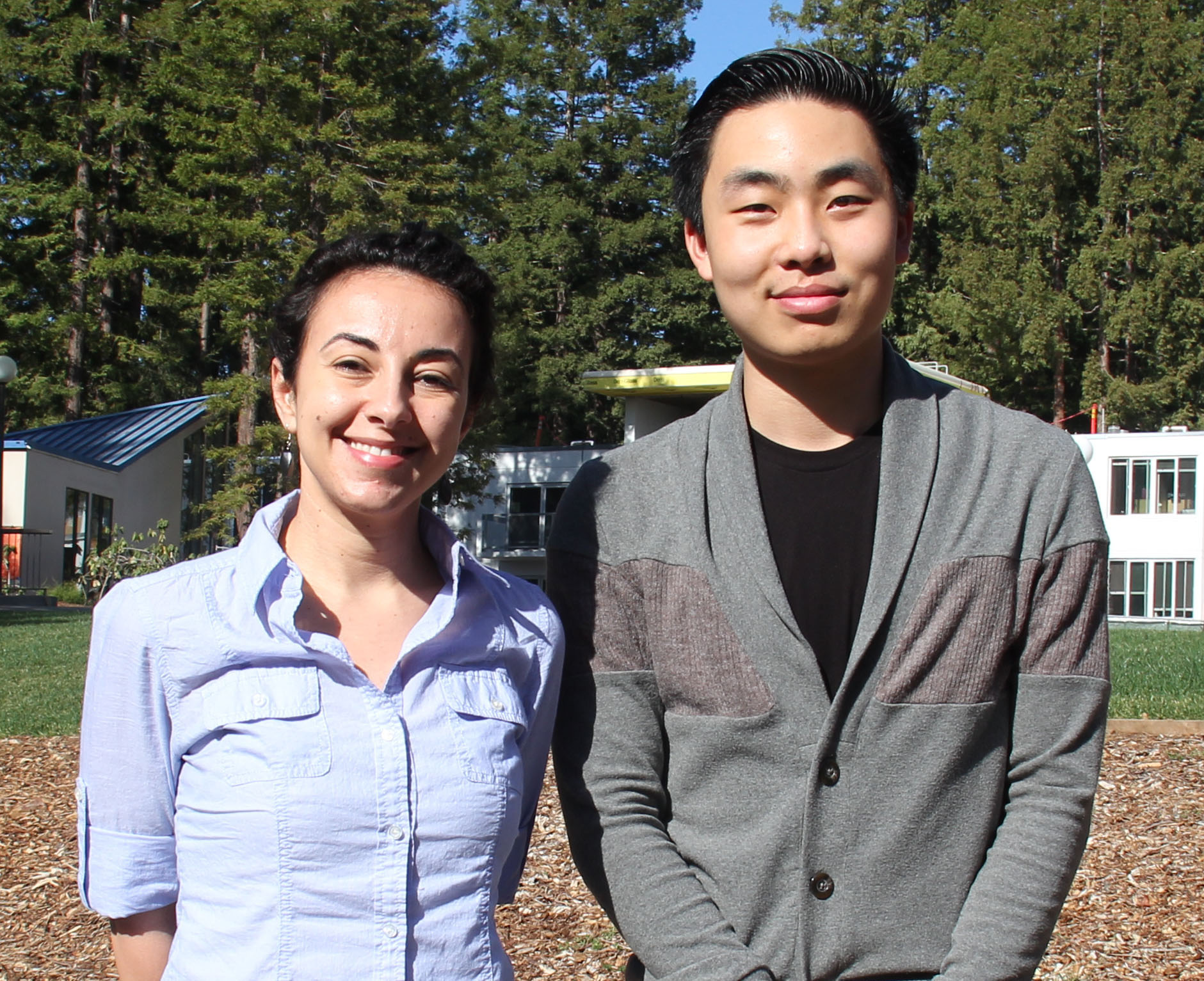 Jonathan Fu is currently a third year student from Camarillo, California double majoring in Politics and Legal Studies with an emphasis in international relations and comparative politics. Specifically, he is interested in international organizations – like the United Nations – and their role in mitigating the growing disparity between the Global North and the Global South. He also has an interest in U.S. immigration policy and the impact of public discourse surrounding the passage of comprehensive immigration reform. Following graduation, Jonathan hopes to apply to a graduate program with the intention of pursing a career in U.S. diplomacy.

Lamis Abdelaaty joined the Politics faculty at UCSC in 2013.  She received her doctoral training at Princeton University, and was a Graduate Fellow at the Princeton Institute for International and Regional Studies. Her current research explores how international and domestic factors have shaped asylum policies in Egypt, Kenya, and Turkey. Lamis's broader research interests include international relations, human rights and humanitarianism, and asylum and migration.

Summary of Project
Jonathan will assist with two research projects, both related to forced migration.  The first deals with the determinants of refugee policymaking, and includes the construction and analysis of a qualitative dataset.  The second project explores the relationship between refugee movements and civil conflict using statistical techniques.
Mai Foua Her was born in Chonburi, Thailand, and immigrated to California when she was just three months old. She was raised in Fresno, Ca where she learned her family traditions and values. Seeing the struggles her parents went through while growing up empowered Mai Foua to continue her education and go to college. Mai Foua is a Philosophy Major with an Education Minor and will be graduating in Winter 2014. Since her time here at UCSC, she has been actively involved in the Asian American/Pacific Islander Resource Center (AA/PIRC), Engaging Education (e2), and the Hmong Student Association (HSA). She continuously mentors those in her community by providing herself as a resource.
June A. Gordon, Ph.D., is Professor of Education, University of California, Santa Cruz. B.A. in East Asian Studies from Stanford University and Ph.D. in Educational Leadership and Policy Studies from the University of Washington.  Research explores how culture, politics, and economics impact educational options and opportunities for young people.  Fieldwork conducted in the U.S., Japan, China, Great Britain, India, and Bhutan.  Books include Color of Teaching; Beyond the Classroom Walls; Challenges to Japanese Education: Economics, Reform and Human Rights and Japan's Outcaste Youth: Education for Liberation.  Currently exploring two lines of research: 1/ ways in which Asian immigration is influencing American education and 2/ changes in the Chinese educational system and how this aligns with preparation for study abroad.  Teaches undergraduate and graduate courses on schooling in Asian cultures and the role of education in Asian American communities.  Faculty Chair of the UCSC Committee on Admissions and Financial Aid and member of UC Board of Admissions.
Summary of Project
With direct mentorship from Professor June Gordon, Mai Foua is conducting her own research on the disengagement of Hmong American males to continue education after high school. Her research consist of a series of interviews with Hmong Americans. Through interviews she is then able to determine what factors contribute to the disengagement of Hmong American males to continue education after high school.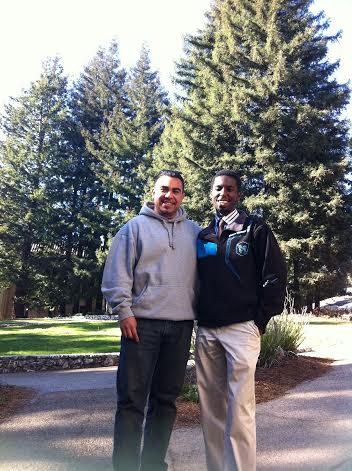 Brian Jackson is from Northern Virginia, majoring in Latin American and Latino Studies combined with Politics with a minor in Biology. His expected graduation date is Winter 2016. He holds two jobs at University Relations as an office receptionist and Learning Support Services as a tutor coordinator. He enjoys traveling, dancing and learning about other cultures and languages. He is tri-lingual in written and spoken Spanish, Portuguese and English, and can read and write basic Arabic. His interests include the African diasporas in Latin America, and upon graduating hopes to work with the Department of State fighting for the rights and representation of the African diasporas in Latin America and other regions of the world.
Professor Perla and he are studying the African diaspora in El Salvador. They are studying how Salvadorans self-identify when it comes to race and blackness, and how government policies play a role, if any, in self-identification in El Salvador and the African diaspora of El Salvador.
Additional Mentor/Mentee Pairings for 2014
| | |
| --- | --- |
| Merrill Fellow/Faculty Mentor | Merrill Student Mentee |
| Professor Shannon Gleeson | Iris Casanova |
| Professor William Friedland | Edward Franklin |
| Professor Zs. Abrams | Justin Nika |
| Professor Mark Massoud | Vanessa Godinez |
| Professor Roger Schoenman | Auralee Walmer |
| Professor Jorge Aladro Font | Abraham Rivas |
| Professor Patricia Zavella | Marjory Ruiz |
| Professor Martha Zúñiga | Sam Price |
| Professor Annapurna Pandey | Christina Maerz |
| Professor Alan Christy | Jessica Healey |