Field Study
Welcome!
Merrill College is excited to offer a field study program to our students.  Our field study program has both field and classroom components. The program will be 10 weeks long and students will earn either 2 or 5 units of academic credit; 2 units will be awarded for 50 hours of completed fieldwork and 5 units will be awarded for 100 hours. As a class, participants in the Merrill Field Study Program will meet every other week. When space is available, students from other colleges may be admitted to the Merrill Field Study course.
Fieldwork placements will be set up once a student is enrolled in the course but it is helpful if students do some planning about the kind of placement they are seeking before the course begins. The Merrill Field Study Office will assist students in setting up their fieldwork placements, however the students will be responsible for contacting their host site and filling out the paperwork necessary to begin their fieldwork. For now, most fieldwork will take place in Santa Cruz and its surrounding areas.
Check out our Field Study Internship Living Database for ideas and information regarding possible internship placements! This list comprises past placements and contacts used from previous Field Study students. This database is "alive" because it is regularly updated each quarter as our field study program continues to grow.
If you are interested in participating in the Merrill College Field Study program either as a student or as a hosting institution, please contact Mike Rotkin at openup@ucsc.edu for further information.
History of Field Study at Merrill College
Merrill College hosted the first field study program at UC Santa Cruz. Founded in 1968, the college was created with the intention of becoming an inclusive, interdisciplinary and international space with an emphasis on third world countries and the United States' involvement with a global community. Thus the Merrill ethos, "exploring cultural identities and raising global consciousness" was born. The Merrill College Field Study program was a space that cultivated global citizens. The program worked with its students to create internships and fieldwork that aligned with the students' unique interests, creating a field study program that was innovative and inspiring. Lead by Nick Royal the program was successful for 25 years, but was a victim of budget cuts in 1993.  The Merrill Field study program was refunded thanks to generous contributions from the College's alumni and other sources in 2014, and continues today.
What exactly is Field Study?
Field study is learning outside of the classroom. Participants in the Merrill College Field Study program can work as an intern in a community with specific goals and tasks outlined for them as an intern, or they can design their own research question and learn how to do qualitative social science research. Our field study office will assist students with finding a community that complements their interests. An important component of our field study program is student interest and unlike other internship programs our field study program focuses on furthering student interest in a particular project that may not necessarily be within their major field. Field study contributes to a well-rounded liberal arts education. 
The following examples are some of the students' field study placements in previous quarters:
Santa Cruz Animal Shelter
Meals on Wheels (home delivery of meals to shut ins)
Museum of Art and History (MAH) working on the Chinese section of Evergeen Cemetery
Homeless Garden Project
Homeless Resource Center
Women's International League for Peace and Freedom
Independent Living Center in San Mateo County
Special Parents Information Network (SPIN) working with the parents of disabled youth
Day Workers Center -- working with undocumented workers
Public Defender's Office
Bike Santa Cruz County -- bicycle advocacy group
Boys and Girls Club
Santa Cruz Teen Center
Native Plant/Invasive Plant Project
Santa Cruz City Water Department
Santa Cruz City Council Aide
Coastal Watershed Council 

—

 water testing program
What will you gain through participating in this program?
Students will become a part of a greater learning community and through participation in field study they will bring back both practical skills and expanded awareness to share with one another. This is a unique opportunity for Merrill students to have a hands on learning experience in the greater Santa Cruz community. Field study makes up for what traditional classroom education inherently lacks by providing a space where students can learn by doing, where mistakes become lessons, and where students join communities of shared interest that can foster life-long relationships.
Who will be teaching the class?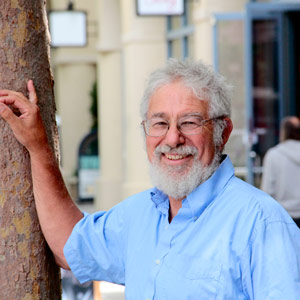 The class will be taught by Mike Rotkin, former mayor of Santa Cruz. Mike Rotkin graduated with a B.A. in English Literature with Highest Honors from Cornell University. He has a Ph.D. in the History of Consciousness Department from UCSC. Mike served as a Lecturer and the Director of the Community Studies field Program from 1974 to 2011. He was elected six times to the Santa Cruz City Council and served five terms as Mayor of the City. Mike also served for 26 years on the Board of Directors for the Santa Cruz Public Library and 30 years as a Board Member of the Santa Cruz Metropolitan Transit District, a position he still holds He won a Lifetime Achievement Award from both the Santa Cruz Chapter of the American Civil Liberties Union (ACLU) and the Democratic Party of Santa Cruz County. He is the Program Chair of the Democratic Women's Club of Santa Cruz County. Mike has a long history as a community activist and served as Vice President for Organizing for the University Council of the American Federation of Teachers, representing lecturers and librarians in the UC system statewide. He has served as Chief Negotiator for both the Librarian and Lecturer Units. Mike is an avid ocean kayak enthusiast, bicyclist, backpacker, and blues guitarist. He likes to believe that he still has a future in basketball -- evidence that he is slowly losing his grip on reality.