Welcome to Merrill College Advising!
The Merrill College advising team is here to guide students from the time of their acceptance to UCSC through graduation.  By developing effective, collaborative advising relationships, we help students identify and explore their academic interests and capabilities. We are available to answer questions about scheduling classes, degree requirements, qualifying for a major, educational support and opportunities, and we hope to empower our students to make the most of their time at UCSC.
We invite you to come to see us whenever you need help, have a question or just need someone to talk with. We are here for you!
Be aware of Key Dates and Deadlines! Whether you're looking to withdraw from a class, change your grade option, or file for a leave of abscence from the university, make sure you know the dates and deadlines associated with your needs.
Merill College Advising Staff
Academic Preceptor                         Academic Adviser
Beth Thompson                                  Magdalena Rodriguez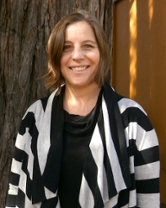 Our office is located adjacent to the Merrill Circle, closest to the Merrill parking lot.  The Merrill College Office is open from 9:00am to 12:00pm and 1:00pm to 4:00pm.
Over summer, there is

no

drop-in advising. We see students by appointment only.
We offer appointments:
Monday  - Wednesday from 9:30 - 11:30am
& Monday - Thursday from 1:30 - 3:30pm

Call us at (831) 459-2144 if you would like to schedule an appointment, have a quick question, or need to speak with an adviser.
Email Merrill Advising with quick advising questions.
Our fax can be reached at (831) 459 - 5634.
Are you a parent?
Check out our Information for Parents and Families to see how you can help your student access our advising services.