Meet Your Advisers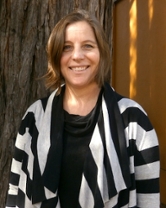 Beth Thompson
She/Her Pronouns
Academic Preceptor
About Me: I love working with students!  My goal is to develop collaborative relationships based on trust and respect to empower you.  I aim to provide a safe, non-judgmental environment to discuss challenges and develop reasonable action plans to help you meet your goals.  I seek ways to continue to learn about social justice issues and keep these issues in the forefront of my work. I wish to seek ways insure all people have safe environments to give voice to their experience. I'm a mom to two awesome kids, Conor and Liam, so my free time is spent playing at the park, going on adventure walks around town and in the forest.  I also enjoy reading and playing soccer. 
Hometown: Dana Point, California 
Education: 
M.Ed, College Student Services Administration, Oregon State University 
BA, Liberal Studies, Oregon State University 
Favorite Quote: "When you talk, you are only repeating what you know; but when you listen, you learn something new."  - Dalai Lama
Magdalena Serrano
She/Her Pronouns
Academic Adviser
About Me: As a product of immigrant families, I always understood the power that education has. Growing up I saw students drop out of school because they did not understand how to navigate the system. This motivated me to pursue higher education in order to help students better navigate the educational system and earn their degrees. I have a passion for working with students and helping them reach their goals. My goal is help empower you to become advocates for their educational journeys. I strive to provide a safe environment where students have the ability to discuss whatever is on their mind utilizing a holistic approach. I am very family oriented and enjoy taking care of others. When I am not working with students I enjoy working out, spending time with family, taking my dog, Bubbles, on walks, and watching Netflix.
Hometown: Watsonville, California
Education:
M.A. Postsecondary Educational Leadership with Specialization in Student Affairs, San Diego State University
BA, Political Science, UCLA
Favorite Quote: "Education is the most powerful weapon which you can use to change the world" -Nelson Mandela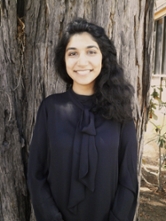 Anum Qadir
She/Her Pronouns
Merrill Academic Advisor
About Me: Social justice, creativity, and community are each my life's passion and are the reasons I love being an advisor. Having been a student here myself, I understand the importance of helping students develop their personal and academic goals alongside with recognizing the challenges that comes with that. Education was not a linear path for me, nor was it the norm. Anything I can do to guide other individuals through that process of identity, development, and success is what I enjoy most. Outside of advising, I spend my free time reading, painting, and enjoying what nature has to offer in this beautiful place!
Hometown: Everywhere. 
Education:
A.A. - Liberal Arts: Social and Behavioral Sciences, Santa Monica College
B.A. - Sociology, UCSC
B.A. - Environmental Studies, UCSC
Favorite Quote: "No matter what, don't walk around with your head down. Stand tall." - My Parents
Save
Save
Save
Save
Save
Save