Merrill Alumni Mentorship Program
Merrill Alumni Mentors are successful professionals who graduated from Merrill College and are  eager to give back to the college by connecting with younger versions of themselves.  They have connections, ideas, and a vast capacity for sympathy and guidance.
How might they work with you? Perhaps by reviewing your resumé or job application, perhaps by helping you find an internship, perhaps by listening to your questions and sharing their own experience. You can count on them to be in your corner, cheering you on.
In the past, alumni mentors have directly provided students with work experience they would have had a hard time getting elsewhere, connected them with internship contacts in other parts of the country, stood up for them in challenging settings, encouraged students to finish classes or projects or take risks they were uncertain about taking. They have provided good advice from life experience.
Meet the Merrill Alumni Mentors below and then sign up for a mentor here.
For more information, please contact Merrill alumnus Melvin Cox at melcox@hotmail.com or Deena Pais at depais@ucsc.edu.
Merrill Alumni Mentors
Melvin Cox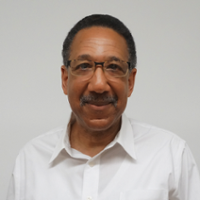 As a documentary filmmaker and producer, Melvin Cox has covered major conferences and sporting events in North America, Europe, The Middle East, Asia and Africa. His work in the media has focused heavily on Africa and on the equestrian sports.  The founder and Managing Director of SportsQuest International, LLC, he is the Producer and Director of the 2010 television documentary The Spirit of Aachen.
Mr. Cox is a Lecturer at the University of California, Santa Cruz - where he has developed Merrill College's Focus on Africa series in collaboration with Provost Elizabeth Abrams.  Designed as a model in experiential education, the program seeks to build a viable constituency for Africa both on-campus and in the home communities of participating students.
--------------------------------------------------------------
Roxanne Sierra: Realtor
I am a native Northern Californian of Mexican and Puerto Rican descent and first generation college graduate from a poor working class family. As a divorced single parent, I raised my two children in eastside San Jose while finishing high school and working mostly minimum wage jobs. Our livelihood was basically supplemented by general assistance and social service programs for approximately ten years. During my second marriage I completed my junior college associates degree in General Education and Communications in 1997 at Evergreen Valley College. Then, as a Dean's List honors student, I was awarded an Alumni Scholarship from UCSC to complete an undergraduate program. I accelerated my program from twenty-four to eighteen months, graduating in Community Studies with a minor in Legal Studies in 1999. After graduation, I recharged my real estate business, specializing in residential and commercial sales and investment portfolio management. Currently, I live in Los Gatos and volunteer in social justice and grass roots advocacy movements in the greater community. I'm specifically interested in empowering emancipated foster youth or young adults in transition who require direction and guidance. Lastly, I am particularly proud of my two successful, college educated, grown children and four enthusiastic grandsons who all work and play in Silicon Valley.
--------------------------------------------------------------
David Pais: Environmental Health and Safety Professional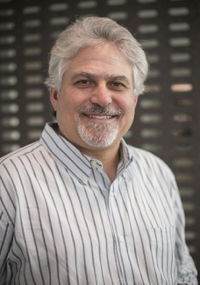 David joined the EH&S team in Physical Safety as a Principal EHS Program Manager for Contractor Safety, Lockout-Tagout, and managing a safety team at Genentech South San Francisco.  He has over 29 years of EH&S experience working for Texas Instruments, Seagate Technology, and Google. David had taught two safety courses at the University of California Santa Cruz Extension for 18 years. He holds a M.S. in Environmental Management from University of San Francisco and a B.S. in Earth Science from University of California, Santa Cruz.  David has been on numerous non-profit Board, a 2-term City of Santa Cruz, Water Commissioner and currently a board member for Ecology Action.
When away from the office, David enjoys cycling, music, outdoor adventures, traveling and dining.  Most of all he enjoys spending time with his family and dog "Nacho Cheese."
--------------------------------------------------------------
Lee Slaff: Broker, Commercial Investment Services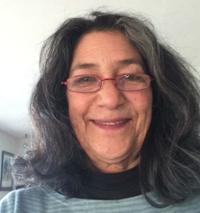 Originally from Los Angeles, Lee Slaff was a member of the founding class at Merrill College.  She attended from 1968-1972 when she graduated with an independent major completing the requirements for degrees in religious studies and art.  As a teenager Lee volunteered for both Head Start and VISTA.  Volunteerism has been a strong component throughout her including serving on both non-profit and government boards of directors.  She has been a Commercial Real Estate Broker in Santa Cruz County for 37 years and owns Commercial Investment Services, a local commercial brokerage firm.  Lee Currently serves on the UCSC Alumni Association Council.
-------------------------------------------------------------
Robert Ocampo
I was born on 11-4-53 in the East Side of Salinas. English was not my first language, as both my parents were recent immigrants from El Remolino, Zacatecas, Mexico. My father was a share cropper in Mexico. He crossed the border as an undocumented alien, in 1945, in search of a better life. I grew up with the Okies and Arkies, that John Steinbeck wrote about in his novel Grapes of Wrath.  I was a student at Merrill College, USCS, from 1971 to 1975. The Civil Rights Movement was spiraling down in the early 70's, but still very much alive at UCSC. These were exciting times. It still seemed possible to change dehumanizing institutional structures.  UCSC students organized grape boycotts at Safeway. Our heroes were Fidel Castro, Che Guevarra, Martin Luther King, Malcom X, and Emeliano Zapata.  I graduated from Alisal High School in 1971. Six years later, in 1977, I began working at Alisal High school as a high school counselor. This will be my 40th year working at Alisal High School. In 1993 I was elected to serve, as a council member, on the Salinas City Council. At the present time I am a member of the the UCSC Alumni Counsel. I am also in profession to become a Secular Franciscan.  I live in Salinas with my wife Sandra, and my daughter Tonantzin. My daughter is a graduate of UCSB, and Santa Clara university. She has a Masters in Counselling Psychology, and is presently doing an internship be become a licensed therapist in the state of California.
--------------------------------------------------------------
Briana Romine: Mental Health Professional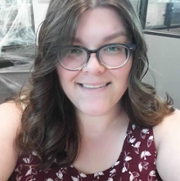 Originally from Monrovia, a mid-sized suburban town in LA County, Briana transferred to UCSC from a community college in 2009. While attending UCSC, she volunteered at the suicide prevention hotline and assisted with many student leadership activities at Merrill. Briana graduated from Merrill College in 2011 with a B.A. in psychology, and has since gained 5 years of experience working in the mental health field. She worked as an in house case manager at a locked residential mental health facility for three and a half years before transitioning to her current position at Momentum for Mental Health, a non-profit based in San Jose, CA. As a Personal Services Coordinator, Briana provides case management and rehabilitation services to people with severe mental illness in Santa Clara County. She is also awaiting acceptance to a Master's program in Counseling Psychology, with the intent of earning her Marriage and Family Therapy license. She currently lives in Santa Cruz and commutes to work during the week, but on weekends she enjoys spending time with her cat, reading, attending local events, and sitting on the beach. Briana is passionate about social justice and seeks to educate others about mental health in order to break down the stigma that affects people with mental illness.
Save
Save
Save
Save
Save
Save
Save
Save
Save
Save
Save
Save
Save
Save
Save
Save
Save
Save
Save
Save
Save
Save
Save
Save
Save
Save
Save
Save
Save
Save
Save