Merrill Core Course Faculty
Carole Gerster
cgerster@ucsc.edu
Carole has been teaching Merrill Core since 2001 and is currently serving as Merrill Core Course Coordinator. She has a Ph.D. in literature and critical theory from the University of Minnesota.  Her research focus is on representations of race, ethnicity, and cultural identity in literature and film; her book on the topic is Teaching Ethnic Diversity with Film (McFarland, 2006), and she is currently writing a book on the film Crash. She enjoys teaching literature and film from a variety of perspectives for Merrill Core and finds it endlessly fascinating and rewarding to help students form and express their ideas in essays with persuasive, nuanced arguments about some of the world's most pressing problems.  
Ellen Newberry
esnberry@ucsc.edu
Ellen, a member of the Writing Program faculty, has been teaching the Merrill Core course for fifteen years.  A native of Santa Cruz and second-generation UCSC faculty member, she studied at Brown University and San Francisco State.  Her particular interests include social justice and equality in education and she has worked closely with K-12 teachers throughout the area.  She is also a diehard San Francisco Giants fan who believes that studying baseball can help us understand many elements of life, including the intricacies of writing skills.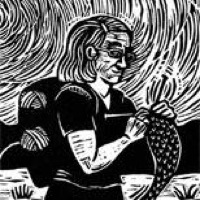 Sarah-Hope Parmeter
shparmet@ucsc.edu
Sarah-Hope Parmeter has been teaching Merrill Core since 1985, and particularly enjoys the opportunities this work provides to introduce new generations of college students to thinking and writing about challenging global issues as they make their transition to university studies. She is a member of UCSC's Writing Program and serves as UCSC ELWR coordinator. Her professional interests include writing and democracy; multilingual, multicultural rhetorics; university-public school collaboratives; lesbian/gay/bisexual/transgendered young adult literature; and rhetoric of the sciences. When she isn't teaching, she is almost always knitting.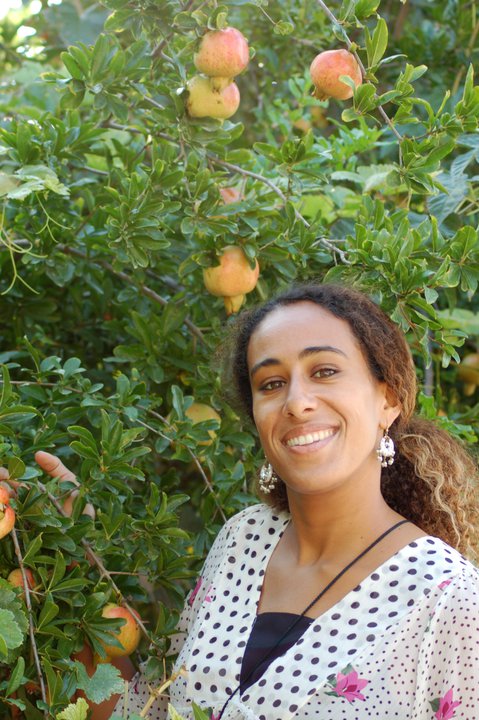 Dina El Dessouky
deldesso@ucsc.edu
Dina is honored to be teaching Core for Merrill College. She is currently a Lecturer for the UCSC Writing Program, and has also taught for the Ethnic Studies Department at Cal State University East Bay.
Dina earned her PhD in Literature at the University of California, Santa Cruz. Her dissertation title is Indigenous Articulations of Identity and Island Place in Contemporary Kanaka Maoli and Ma'ohi Literatures. Her essay, "Activating Voice, Body, and Place: Kanaka Maoli and Ma'ohi Writings for Kaho'olawe and Moruroa" was recently published in Postcolonial Ecologies: Literatures of the Environment (Oxford University Press, 2011, eds. Elizabeth DeLoughrey and George B. Handley). She has also published poetry and prose in Arabesques Review and Kurungabaa: a journal of literature, history, and ideas from the sea. Additionally, she has a prose piece forthcoming in the anthology, Min Timeh: Arab Feminist Reflections on Identity, Resistance, and Space (Inanna Publications, 2013, eds. Ghadeer Malek and Ghaida Moussa).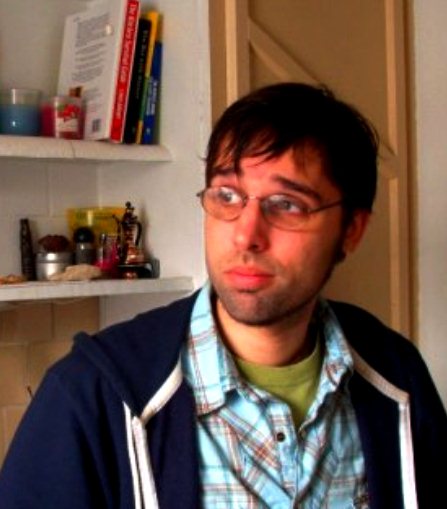 Chuck Carlise
ccarlise@ucsc.edu
Chuck Carlise returns to the UCSC Core Program this fall, having previously taught in Porter College in 2004.  He recently completed his PhD in Literature and Creative Writing at the University of Houston, where he was the InPrint/Paul Verlaine Poetry Prize winner.  He is the author of two award-winning poetry chapbooks – A Broken Escalator Still Isn't the Stairs (Concrete Wolf 2011) and Casual Insomniac (Bateau 2011) – and has an endless curiosity for political theory, history of the arts, and the evolution of ideas.
He has lived in twelve states and two continents, and in addition to teaching, has been a copy writer, community organizer, campaign field manager, bartender, and receptionist at a parole office.  He's excited to be back at UCSC this fall.
Yolanda Santiago Venegas
yvenegas@ucsc.edu

University of California, San Diego (BA 1992), University of California, Berkeley (Ph.D 2004), University of San Francisco (MFA 2012) and San Francisco State University (MA English Composition 2013). English Composition (Integrated Reading and Writing). Yolanda Venegas focuses on teaching G1.5 students and students from immigrant families, diversity in higher education, access and retention of undocumented students, and writing pedagogies that embed and legitimize the experiences and ways of being and knowing of our G1.5 students. She also works with environments for teaching and learning that provide openings for our student's ways of being and knowing to fundamentally transform our centers of knowledge production and shape how our institutions of higher education meet the challenges of the 21st century, including teaching new media and rethinking composition in terms of a digital rhetoric.
Beth Hernandez-Jason
bhj@ucsc.edu
Beth Hernandez-Jason is excited to teach Core at Merrill College for the first time. Her dissertation,
The Act of Reading John Rechy: Transnational and Transcultural Intertexts and Readers
(2014) and co-edited book of scholarly work on John Rechy (
The Textual Outlaw: Reading John Rechy in the 21st Century
) explores the response of readers to the novels by John Rechy. She has taught literature courses at UCSC, and courses in Spanish and writing at UC Merced. Her articles and book reviews have appeared in
El Mundo Zurdo
,
MELUS
,
Recovering the U.S. Hispanic Literary Heritage
,
Camino Real
, and
Aztlán
. 
She has a special place in her heart for book worms, manchego, and Captain Awkward.
Rachael Fields
msafinch@ucsc.edu
Rachael Fields is a long term composition instructor of ten years, teaching at both the Community College and University level. She hails from the city of Santa Cruz, and she loves to swim, run, cook, watch movies, hang out with her dogs, and above all else, she loves to read.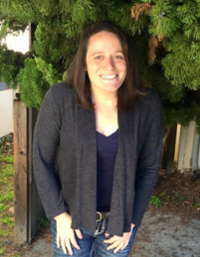 Cassie Ambutter
cambutte@ucsc.edu
I'm a native Brooklynite who has a BA in Political Science from the University of Massachusetts-Amherst and a PhD in Politics from right here at UCSC. My dissertation research focused on the 2008 raid on the Fundamentalist Latter-day Saints in Eldorado, Texas and the ways that simultaneously inhabiting both religious and sexual difference produced a variety of legal roadblocks to justice for all parties involved.
I've been teaching Core for Merrill College since 2014. When it comes to teaching writing, I'm interested in talking to students about the ways that grammar is political and using empathy as a tool to read and write across differences. 
Other than teaching writing, I'm a lecturer in Politics and Legal Studies and I teach upper division electives about queer theory, LGBT rights, contemporary political theory, and contemporary issues in U.S. constitutional law and politics. I also teach introductory courses in Legal Studies that focus on race and economic inequality in the criminal justice system.
Save
Save
Save
Save
Save
Save
Save
Save